MEET THE TEAM
TIMO DER WEDUWEN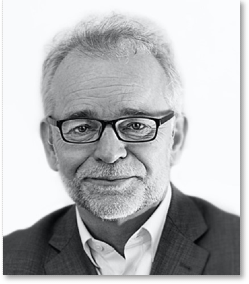 Timo der Weduwen (Netherlands), Associate Partner
15+ years working as a senior security manager for international organizations in high risk operations
15+ years implementing security training programs globally to the public, private and humanitarian sectors
30+ years as a trainer of security risk management and law enforcement concepts
25+ years as a senior kidnap for ransom / hostage incident manager
Trained over 5000 individuals in various courses since 1987, with a focus on competency based learning
Served in high risk environments in Somalia, Kenya, the Balkans, Ukraine, Moldova, Israel, Jordan, Palestine, Syria, Afghanistan, Ethiopia, Sudan, Liberia, Haiti & Lebanon.
Timo brings his experience from his 35 years working with law enforcement, international governmental and aid organizations and provides Specialist Training for UN Agencies and INGOs, Executive coaching of INGOs, Management of Kidnap for Ransom Response, Crisis & Critical Incident Management.
Timo joined the Prosectra team in 2021 as an Associate Partner. He is the programme director of the Kidnap for Ransom Incident Management programme KRIM™ and contributes to the research, design and development of best-practice based security risk management training and consultancies. He specializes in managing risks in international high-risk environments, kidnap-for-ransom incident management, security training and has managed specialist teams in these fields for several decades. He served in senior positions with the Netherlands Police, the European Union and the United Nations and has created an extensive network of risk management partners in Europe, Africa, the Middle East and North America.
Timo is a graduate of Scotland Yard's international hostage negotiation program and a senior hostage negotiator for 22 years on the global stage. He is known for his cutting-edge simulation and scenario-based trainings, aimed at bolstering personal and organizational excellence through creating effective responses to crisis incidents.  Timo is a Bachelor of Education (B.Ed) and an alumnus of the Police Academy in the Netherlands. He is the managing director of TisaMayo International Consultancy and has a network of trusted partners with whom he provides risk management services to clients all over the world.