MEET THE TEAM
SEVİYYA YAYLI YİĞİTOĞLU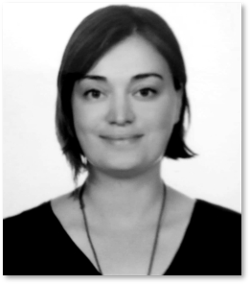 Seviyya Yayli Yiğitoğlu (Turkey), Senior Software Developer
Seviyya Yaylı Yiğitoğlu is a senior software developer with 15-years experience and specializes in E-learning and web technologies. Seviyya worked for 10 years for reputable companies in Turkey within the e-learning / online training sector and in 2016 she established her own software company. Since then, she has worked as a manager, developer and consultant on numerous large-scale projects for international organizations, local government institutions, NGO's, Colleges and Universities.
Seviyya holds a Masters Degree in Chemical Engineering and worked as a Chemical Engineer for 2 years before deciding to make a career move to software development because of her strong passion for programming.
Seviyya has been managing all Prosectra software development projects since 2018 and her enthusiasm and dedication has been invaluable to our development team.